A Giant Quest A unique experience where YOU can become a giant! We recreated Who's Your Daddy in Minecraft team games Minecraft! Minecraft Wooloo Games Olympic Games recreated in Minecraft! Welcome to the Who's Your Daddy map!
Together with the amazing Grian we are proud to present our brand new map. Who's Your Daddy in Vanilla Minecraft! It has everything of the original game, but then with way way more content! There are new rooms, new areas, way more deaths and items and so many things you can do! The first one will be the map. The second download is the Resource Pack. All players have to enable this Resource Pack to see the items.
We are sorry we have to do this but our creations have been abused so many times in the past we have to take serious steps to protect them. The Better Together update IS HERE! It means that we've taken the first big step toward unifying Minecraft for console, mobile and Windows 10 into one lovely shiny edition of Minecraft. You probably have a few more questions about just how this whole platform convergence is meant to shake down. And so we put together this crazy long FAQ for you.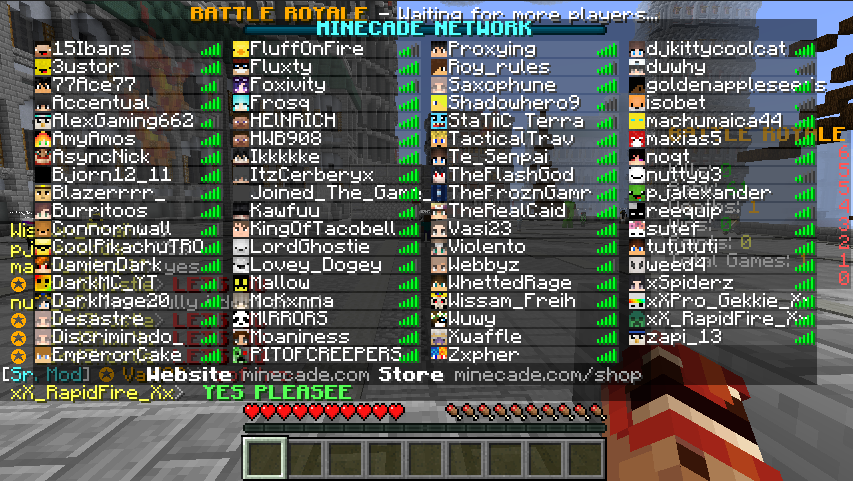 And we're not done yet — we'll probably be tweaking and adding to this FAQ as more info comes in. Q: Which version of Minecraft will you be using to unite Minecraft? A: We've been developing the Minecraft version that is currently on mobile, VR and Windows 10 since 2012, also known as our Bedrock Engine, and have brought it to Xbox One as part of the Better Together Update. This version will be coming to Nintendo Switch as well. Q: What will this version be called? A: Going forward, the Bedrock Engine-based version of Minecraft will be called simply Minecraft on all platforms. Our general rule of thumb is that if a version can play together with the others, it's called Minecraft.
Minecraft: Wii U Edition and Minecraft: Java Edition. Q: How will the Better Together Update change my experience playing Minecraft? Q: Why are you renaming the PC version of Minecraft? Does this mean that you are stopping development on the PC version?